Edgar North, wind turbine technician at Gratiot County Wind Farm - from service days to wind tech days!
As we close out National Veterans and Military Families Month this November, Invenergy would like to acknowledge and thank the nation's veterans not only for their service to the country, but also for their contributions to building a more sustainable world.
Approximately 10 percent of Invenergy employees are military veterans—from colleagues at our Chicago headquarters to technicians and plant managers at our energy centers across the country.
In the second of our two-part series celebrating veterans, we feature Alyson De Soto, Invenergy Senior Associate, Asset Management and Edgar North, Wind Turbine Technician at our Gratiot County Wind Farm (110.4 MW) in Michigan.
How long have you been at Invenergy and what is your current role?
---
Tell us about your service.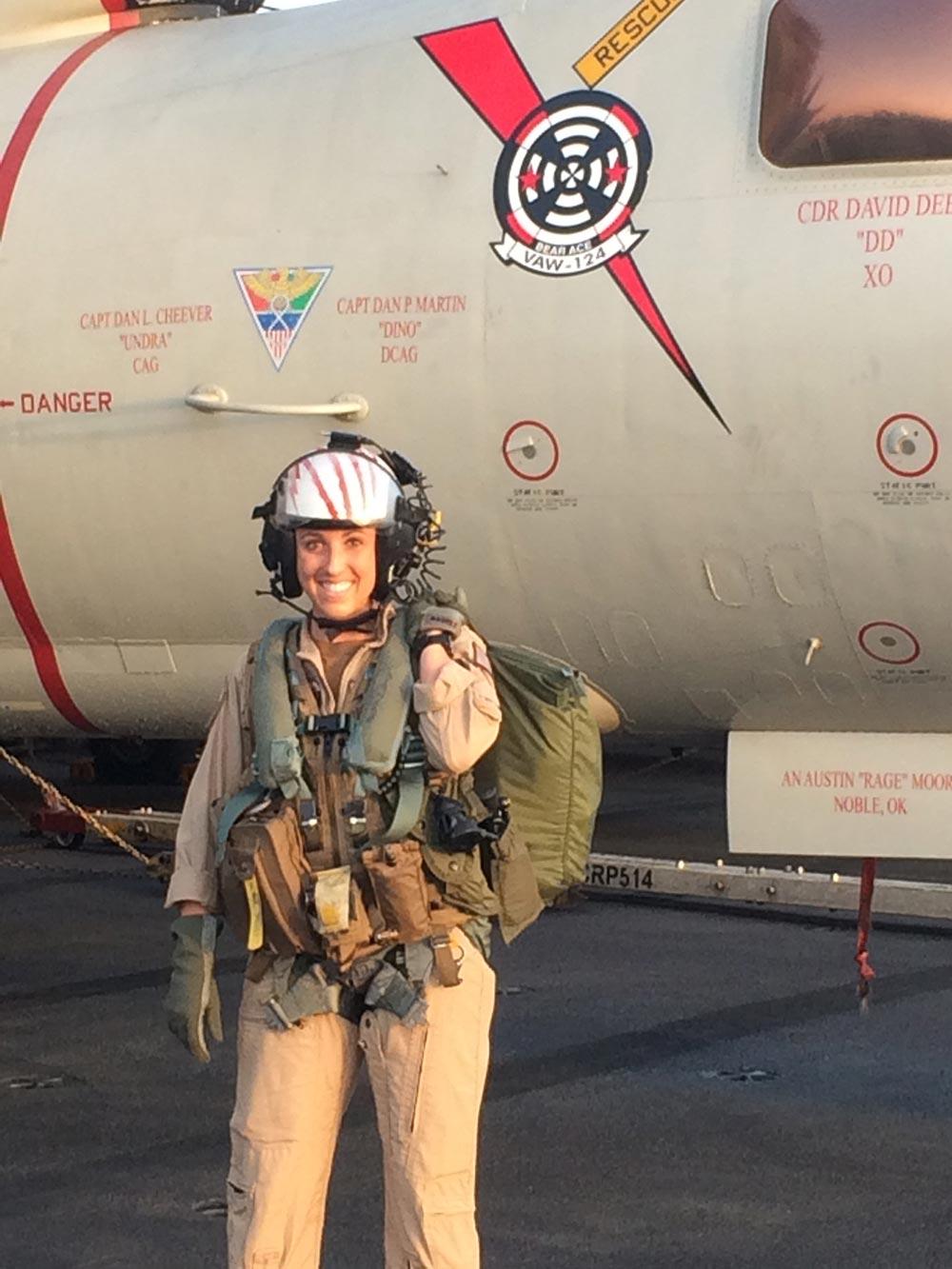 ---
Alyson De Soto, Senior Associate, Asset Management, as a Naval Flight Officer
---
How did you make the transition to the energy industry and Invenergy specifically?
---
How did your military experience prepare you for your job? What skills, capabilities, and characteristics transfer over?
---
Why is it important that Invenergy maintains our commitment to hiring veterans?
---
What does Veterans Day mean to you?
---
Aly and Edgar are two of many veteran men and women whose hard work and dedication to quality help support our mission at Invenergy. Veterans greatly enhance our workplace, and we are grateful for their contributions and are committed to bringing more to the team.