Cardal Transmission project will improve resiliency and reliability of Uruguay's electric transmission grid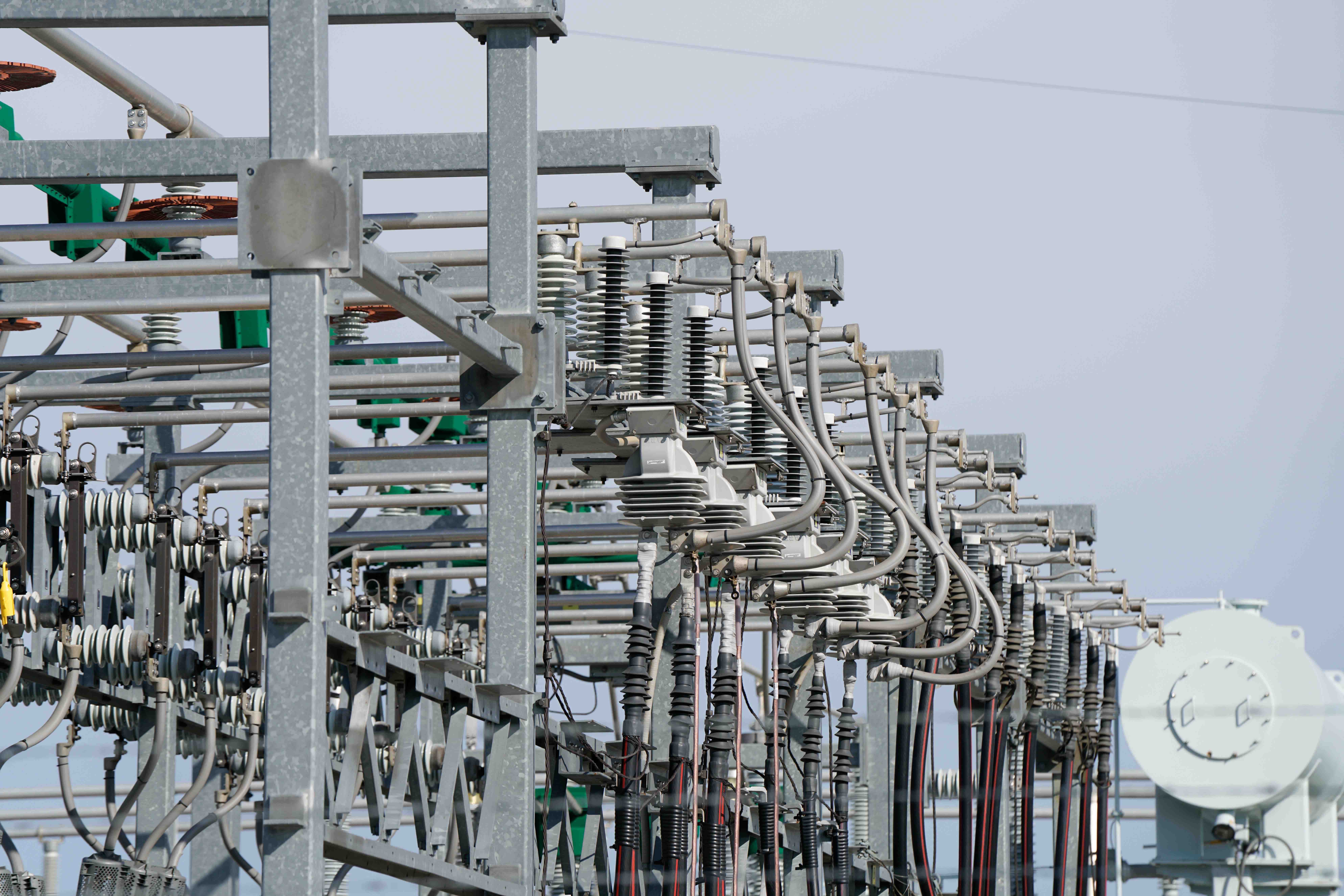 CHICAGO, U.S. (November 26, 2020) – Invenergy Transmission and Tealov S.A., subsidiaries of Invenergy, a leading privately-held global developer and operator of sustainable energy solutions, today announced that Tealov S.A. has executed an Operating Lease Contract with the National Administration of Power Plants and Electrical Transmissions/Administración Nacional de Usinas y Trasmisiones Eléctricas (UTE) for the construction, ownership, and lease of the Cardal Transmission project.
The Cardal Transmission project—comprised of 55 kilometers of new 500 kV high-voltage transmission line, 20 kilometers of new 150 kV transmission line, a new 500 kV substation, and accompanying infrastructure—is expected to begin construction in early 2021 and be operational in early 2023. The new transmission line will connect to the Punta del Tigre substation and a 150 kV high-voltage line in Salto, Uruguay.
Invenergy will leverage its expertise in engineering, finance, and construction to bring the Cardal Transmission project to fruition. Cardal brings Invenergy's successful transmission development track record to over 1,200 transmission circuit kilometers globally, including 220 circuit kilometers in Latin America.
"Invenergy is proud to add the Cardal Transmission project to our transmission portfolio in Latin America," said Kris Zadlo, Senior Vice President, Commercial Analytics, Regulatory Affairs and Transmission at Invenergy. "We have found strong partners to expand our footprint in Uruguay with, and look forward to executing the project and improving the resiliency, reliability, and security of the Uruguayan electric transmission grid."
The project will be designed and constructed by a consortium formed by two Uruguayan engineering and construction firms—Saceem and Ingener.
"Invenergy can count on Saceem's expertise and commitment to ensure the success of this challenging project", said Alejandro Ruibal, Vice President of Saceem.
"We are very excited to work with Invenergy on this project and contribute to Uruguay's transmission grid by constructing key infrastructure for UTE," said Daniel Vazquez, CEO of Ingener.
The Cardal Transmission project is Invenergy's third project in Uruguay. Invenergy currently operates two renewable energy projects in Uruguay—La Jacinta Solar Farm (64 MW) and Campo Palomas Wind Farm (70 MW).
In recent years, Invenergy has been expanding its presence in Latin America, helping to accelerate the growth of sustainable energy in the region. Invenergy is constructing the 378-megawatt LNG-to-power Energía del Pacifico project in El Salvador, which consists of a 44-kilometer 230 kV double circuit transmission line in addition to a state-of-the-art thermal power plant and marine regasification terminal. In Mexico, Invenergy has over 800 MW of projects under construction and in development across wind, solar, storage, and natural gas. In 2019, Invenergy also announced a partnership with Empresas Publicas de Medellin (EPM), a large public utility in Colombia, to develop renewable energy projects.
About Invenergy
We are innovators building a sustainable world. Invenergy and its affiliated companies develop, own, and operate large-scale sustainable energy generation and storage facilities in the Americas, Europe and Asia. Invenergy's home office is located in Chicago, and it has regional development offices in the United States, Canada, Mexico, Colombia, Japan, Poland and Scotland. Invenergy has successfully developed more than 25,000 megawatts of projects that are in operation, construction or contracted, including wind, solar, natural gas power generation facilities, and advanced energy storage projects as well as transmission infrastructure. For more information, please visit
www.invenergy.com
.
About Saceem
Saceem is an Engineering, Construction and Project Management Company, leader of the Uruguayan market, which operates without interruption in the country and the region since 1951.
Saceem's activities are mainly executed in Uruguay and its field of expertise is in Engineering and Construction of the most diverse areas: Infrastructure, Transportation and Logistics, Architecture and Urban Renovation, Energy, Industry, Hydraulic and Environmental, Telecommunications and Roads.
During 2016 launched its international operations, executing several bridges in Paraguay. Subsequently in 2017 started its activities in Peru, which later its operations were consolidated by participating in projects of sports infrastructure for the "Juegos Panamericanos Lima 2019" (Pan-American Games). Currently it also operates in Chile and Colombia.
In 2017, Saceem created the Concessions area, through which participates actively on the Public-Private-Partnership projects, reinforcing its leadership on roads, educational infrastructure and railroads concessions.
By its subsidiary Grinor S.A. the company completes its multidisciplinary expertise. Grinor is a leading Uruguayan company in the development and execution of urban and road projects.
Saceem commits to its clients to carry out projects with the highest standard of quality, health and safety and environmental management.
Saceem Group has successfully executed more than 1,700 contracts, its annual turnover level exceeds USD 250 million, has more than 2,500 collaborators and a large technical and professional staff of more than 230 people.
www.saceem.com
About Ingener
Ingener —Uruguay's largest electrical infrastructure construction company— provides expertise solutions in engineering, procurement, construction, operation and maintenance for the energy and industrial sector. Operating in Uruguay, Argentina and Bolivia, Ingener is dedicated to conducting power generation and electrical infrastructure projects. The company has participated on more than 1200 MW of wind, solar and thermoelectric energy projects and built more than 25 high voltage substations, executing EPC contracts. For more information, please visit
www.ingener.com
###
Media Contact – Invenergy
Donya Mansoubi
Dmansoubi@invenergy.com