CHICAGO, IL (August 3, 2017) – Invenergy announced today that its 70-megawatt Campo Palomas wind project, located in the Salto Department of Uruguay, issued investment-grade rated project bonds (Baa3 / Moody's) for approximately $135.8 million in the US Private Placement Market. Campo Palomas is Invenergy's first project in Uruguay as it expands its presence in Latin America.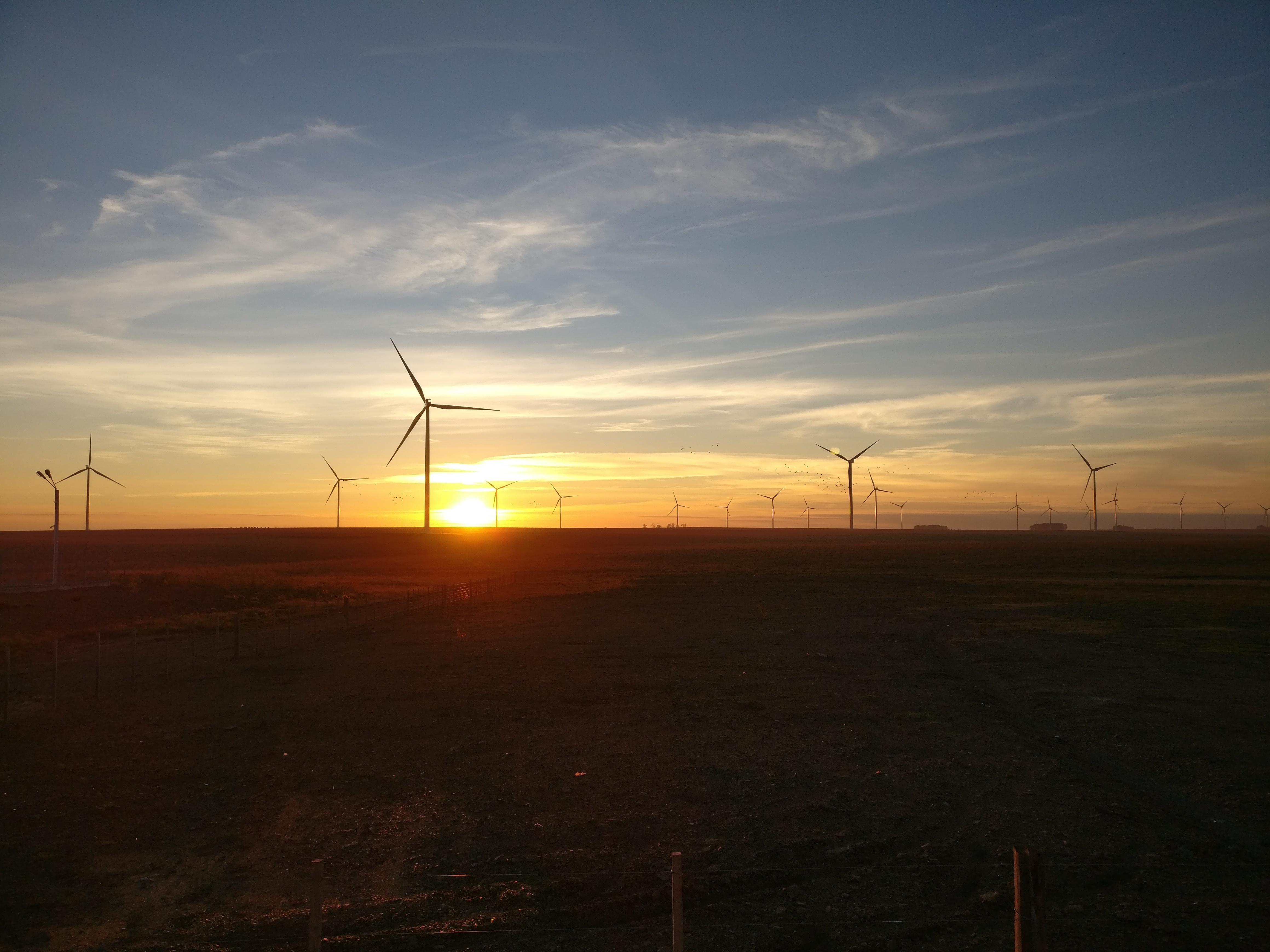 Campo Palomas completed construction and began commercial operations earlier this year. The facility generates power from 35 Vestas V110 - 2.0 MW wind turbines which is delivered to the country's grid under an agreement with Administración Nacional de Usinas y Trasmisiones Eléctricas (UTE), the Uruguayan state-owned utility. The proceeds of the project bond issuance will be used to refinance the existing construction loan.
"We are excited to announce commercial operations for Campo Palomas, which expands our portfolio to Uruguay and deepens our presence in Latin America," said Meghan Schultz, Senior Vice President of Structured Finance at Invenergy. "We are very pleased to have executed a noteworthy investment-grade transaction for a renewable project and to see it well received by the market and oversubscribed."
The issuance is under an innovative A/B Bond structure involving a capital markets solution under the umbrella of the Inter-American Investment Corporation ("IIC"), the private sector arm of the IDB Group. The deal was structured and arranged by DNB Markets, Inc. and the IIC, and was marketed by DNB Markets, Inc. as Sole Placement Agent. The project bond also received a green bond certification from DNV-GL.
"This innovative structure of issuing a project bond under the IIC umbrella, the overall credit quality of the country and the project were instrumental in attracting investors for this successful issuance," said Emilio Fabbrizzi, Head of Project Finance Latin America at DNB Markets Inc.
"We are excited to continue to use the B-Bond, a product developed by the IDB Group, to mobilize institutional investors to Latin America and the Caribbean," said Gian Franco Carassale, Lead Investment Officer at the IIC.
The Campo Palomas project and the project bond issuance are under Invenergy's renewables arm, Invenergy Renewables LLC.
About InvenergyInvenergy drives innovation in energy. Invenergy and its affiliated companies develop, own, and operate large-scale renewable and other clean energy generation and storage facilities in the Americas, Europe and Asia. Invenergy's home office is located in Chicago and it has regional development offices in the United States, Canada, Mexico, Japan, Poland and Scotland.
Invenergy and its affiliated companies have developed more than 15,900 megawatts of projects that are in operation, construction or contracted, including wind, solar, natural gas-fueled power generation and energy storage projects. For more information, please visit
www.invenergyllc.com
.