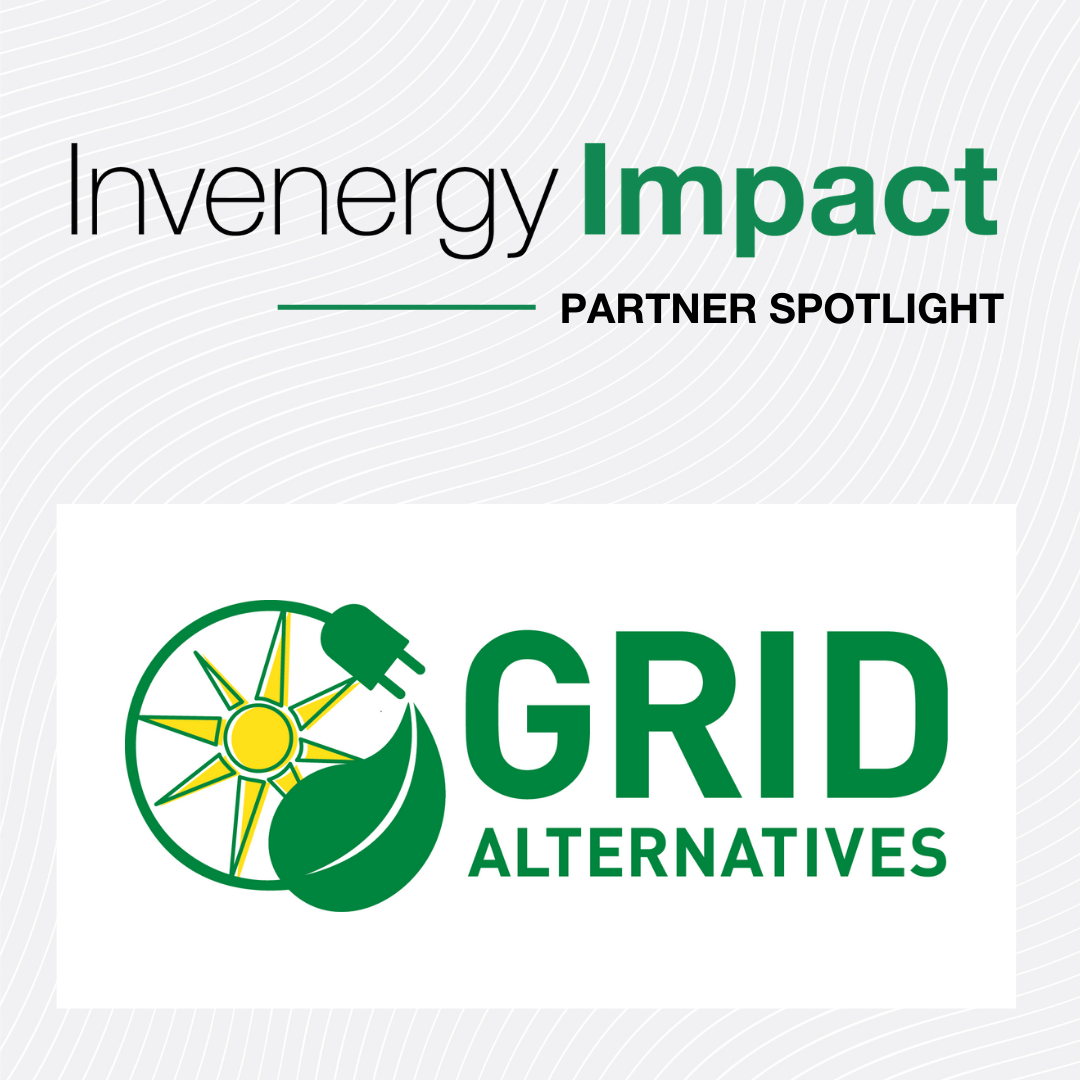 Members of Invenergy's Denver team recently took the day off from their laptops and meetings to do something different: climbing onto a rooftop in Westminster, Colorado, to learn how to install solar panels. Although we are experts in the clean energy industry, we relied on the certified professionals at GRID Alternatives to lead this workday.
GRID Alternatives
is a nonprofit organization whose mission is to build community-powered solutions to advance economic and environmental justice through renewable energy, especially in communities most impacted by underemployment, pollution and climate change. With a common goal to expand access to clean energy solutions across the globe, we're excited to feature GRID Alternatives for our Impact Partner spotlight.
From providing no-cost solar to qualified low-income households through its
Energy for All
initiative to its
Installation Basics Training (IBT)
, a program designed to develop the skills that are most relevant to entry-level solar installation jobs, GRID is providing individuals who might not otherwise have the opportunity with several ways to be a part of the clean energy transition.GRID also promotes access to hands-on experience with residential solar through volunteer workdays. During the Denver team's volunteer workday, employees from engineering, social impact, and preconstruction groups, among others, used their volunteer time off to gain an understanding of installing residential solar systems through GRID's staff and participants in their IBT program.
Sam Bernat, an analyst on Invenergy's origination team, learned a lot from his experience with the program."The GRID Alternatives team helped teach us how to install the racking, panels, and wiring for the rooftop solar system. Their team was very knowledgeable, kind, and passionate about giving back to the communities in our area," he says. "It was great to spend this time with my coworkers and to get to know a team as driven as GRID Alternatives. Overall, the experience was fulfilling, informative and fun."
GRID also has international programming with communities in Nicaragua, Nepal, and Mexico, where they install solar electric systems to power homes, health centers, small businesses, water projects, orphanages and schools and other mission-aligned organizations.Invenergy's Dylan Masi, senior associate, pre-construction, participated in GRID's Nepal trip in 2019. "Along with a group of 10 volunteers and three GRID Alternatives staff, Masi traveled to the Chitwan National Park where she installed rooftop solar and a battery bank in an off-grid eco-tourism tower.
"We met with local community members who explained how adding electricity to the tower would bring more tourists to the park, generating more revenue which would go toward local schools as well as anti-poaching initiatives and other wildlife conservation measures. The national park was beautiful – we were able to see elephants and even a big rhinoceros while working on the tower."
Masi appreciated being able to split her time between work installing solar and storage infrastructure and learning more about Nepalese culture.
"I got to go on a safari ride in the jungle and climb to a temple in Kathmandu, among other activities, as well as do meaningful work by bringing clean energy to a small community across the world".
Invenergy is providing financial support to participants in GRID's IBT program, and we look forward to building on our partnership in the future.