The complex challenges presented by our changing climate require all our collective ingenuity, creativity, cooperation and resilience to solve. The Museum of Science and Industry (MSI) believes strongly in that mission, making it a natural community partner for Invenergy. Through its exhibition work, MSI aims to inspire people to connect, care and commit to participating in building a dynamic and sustainable future for everyone. By seeking to change people's attitudes toward the planet and cultivate a sense of responsibility for the future, MSI is dedicated to propelling us toward a better tomorrow for ourselves and generations to come.

Throughout Invenergy's ongoing partnership with MSI, we've had employees participate in several volunteer opportunities at the museum, including MSI's Black Creativity Career Showcase. The event brought together Black professionals in the science, technology, medicine and engineering fields to discuss their careers with Black youth and to encourage them to pursue careers in these fields. Invenergy had four employees at the event. Seven employees also took part in MSI's Science Works event held during Hispanic Heritage Month. The event focused on reaching Latinx youth to provide a learning opportunity for kids interested in pursuing a STEM career.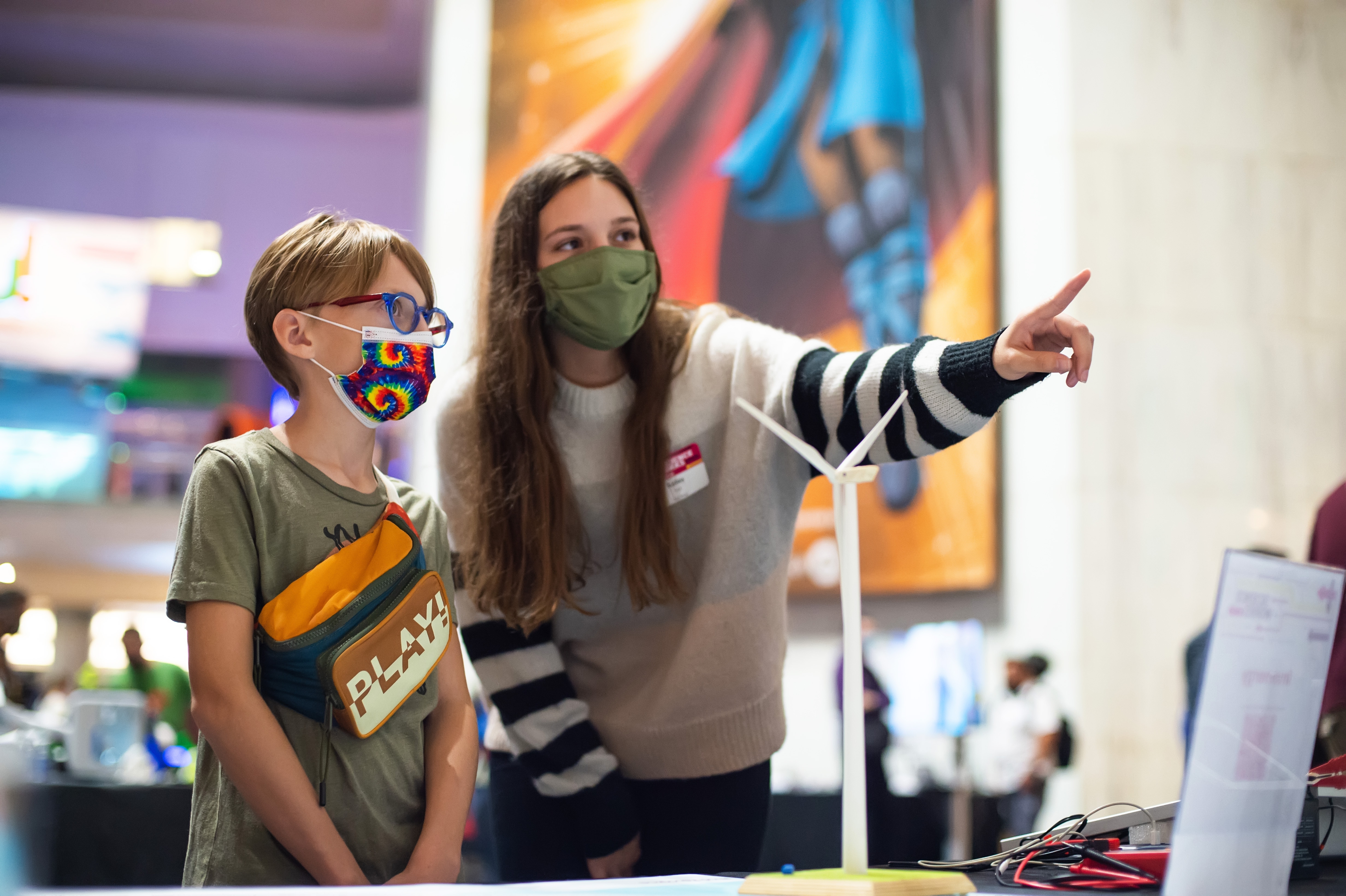 Invenergy colleagues volunteered at the MSI Science Works event in 2021
MSI also looks to inspire students and educators in classroom settings. In May, some of our Invenergy engineers engaged with middle school science teachers in Chicago through professional development classes MSI developed, like their current course, Understanding Energy through Engineering. The focus of this course is to study a real-world problem: We are using too much energy and from sources that hurt the environment.This learning experience was designed to connect knowledge about energy to engineering solutions that can help move schools away from energy sources that have negative impacts on the environment.
Invenergy's Social Impact partnerships are a reflection of the core principles of our business and the role we want to play in a changing world. We encourage our employees to support the work these organizations are doing and take advantage of the networking, professional development, and Volunteer Time Off (VTO) opportunities our partnerships provide. Learn more about our Impact in the 2021 Invenergy Impact Report at www.invenergyimpact2021.com