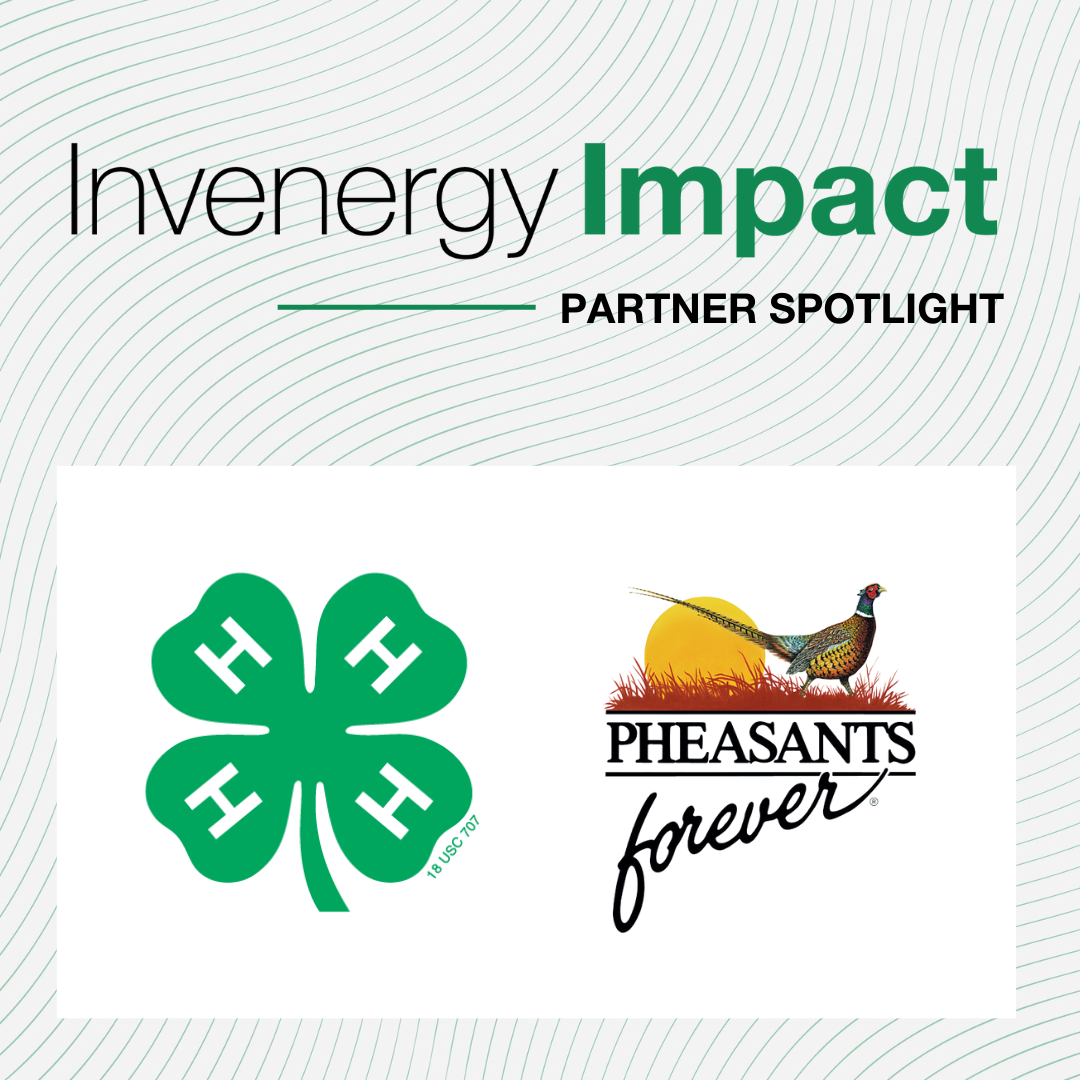 Invenergy's Impact program is centered on building intentional relationships that reflect the role we play in building a sustainable world. Over the past year, we made significant progress in pursuit of that mission with our 10 Invenergy Impact Partners. We're looking forward to collaborating with them again this year, and we will continue to share opportunities for employees and teams to engage with them throughout 2023.Building on this momentum, we're excited to welcome two new partners to the Invenergy Impact program: the National 4-H Council and Pheasants Forever. Furthering our goals to make an impact in environmental education and conservation, these two prestigious organizations will give Invenergy an even greater opportunity to get involved in local communities where we live, work and operate. Learn more about our new partnerships below.
For more than 100 years, 4‑H has welcomed young people of all beliefs and backgrounds, giving kids a voice to express who they are, how they're making a difference in their communities and encouraging them to learn by doing.
In 4‑H programs, kids and teens complete hands-on projects in areas like health, science, agriculture and civic engagement. Participants receive guidance from adult mentors and are encouraged to take on proactive leadership roles. Invenergy is supporting 4-H's signature STEM program, the 2023 4-H STEM Challenge, which provides hands-on activities for kids to learn about various STEM topics. The 2022 STEM Challenge, Explorers of the Deep, gave kids a hands-on platform to explore the relationship between Earth's oceans and the global climate. Look out for more information on the 2023 STEM Challenge theme this spring.
Pheasants Forever is a nonprofit organization dedicated to wildlife habitat conservation. Its mission is to conserve pheasants, quail and other wildlife through habitat improvements, public access, education and conservation advocacy. They operate under a unique chapter model, where members volunteer their time to host local fundraiser events, develop wildlife habitat projects and conduct youth conservation events.
Invenergy is sponsoring Pheasants Forever's three-year sorghum grower biodiversity credit pilot in Kansas, in partnership with United Sorghum Checkoff Program (USCP) and Ecosystem Services Market Consortium (ESMC). This initiative will provide farmers with incentives to implement new edge-of-field perennial cover seedings to create a highly diverse habitat and cover farmers' implementation costs. Invenergy is also supporting Pheasants Forever's Pollinator Habitat Outreach Program, where chapters provide tools, training and financial support to local families, schools or community organizations who want to establish pollinator habitat projects. These projects help increase the population of bees, butterflies, small mammals, and other pollinators so they can continue to help crops and flowering plants grow.