Invenergy understands that to continue staying ahead of the curve in the clean energy industry, we need the best workforce on our team. And in our more than 20 years in the business, we've seen just how educational opportunities and a passion for the industry are important for current and prospective employees to succeed. At Invenergy, we understand these factors, in addition to prioritizing a workforce that brings a variety of backgrounds, skills and ideas to work each day, are important to our continued success.That belief is what makes our partnership with Chicago Scholars so important. Their organization's mission is to "uniquely select, train and mentor academically ambitious students from under-resourced communities to complete college and become the next generation of leaders" in the city.Over the course of a seven-year period, Chicago Scholars helps students in three phases of their academic development: college access, college success and college to careers. Throughout the program, students learn how to navigate the college admissions process, self-advocacy and networking skills, career development training and more.
For the last two years, Invenergy has sponsored Chicago Scholars' Vibrant Green Futures mainstage event, in addition to offering thought leadership during the program. This year, Rhonda Jones, Invenergy's Vice President of Reliability Compliance, discussed how the clean energy industry can diversify its leadership ranks.Invenergy and Chicago Scholars have worked together to invest in the next generation of leaders. This summer we welcomed Sabine Ramirez, an undergrad at Purdue University pursuing an engineering degree, to our intern class. Sabine is part of the Chicago Scholar's EMERGE program. The EMERGE Scholars program provides students with leadership and professional development experiences through paid internships with career partners throughout Chicago.
We also established the Invenergy Scholarship, which has been awarded to two Chicago Scholars students attending a four-year college or university who want to pursue a career in renewable energy. Read on to learn about the two award recipients, Amina Alkhatib and Ntokozo "Zandie" Lawson, and how their passion for sustainability drives their future career goals.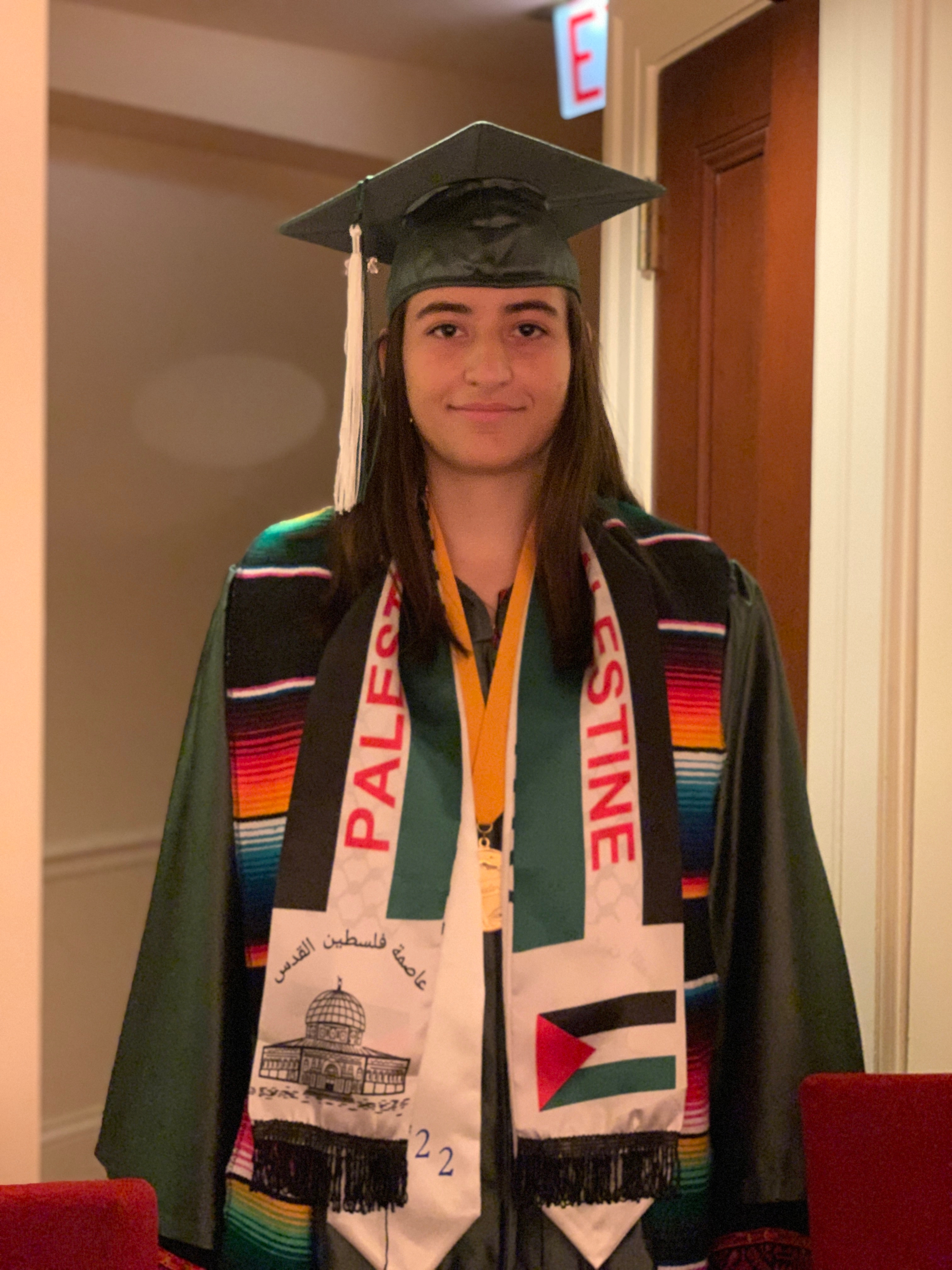 Amina Alkhatib
Amina graduated at the top of her class from Senn High School's International Baccalaureate program. Inspired to fight climate change, she is eager to study renewable energy in college and dedicate her life to protecting the environment. An athlete who loves to be outside, Amina is excited to learn more about ways in which humans can use kinetic energy to support renewable energy initiatives. Amina has participated in her high school's service club, debate team, and Spanish club, and she is also a member of the soccer, basketball, and flag football teams. Amina's goal is to become a leader in the renewable energy industry, inspiring and representing women of color, and making renewable energy more accessible and efficient to have a positive impact on the environment. Amina will be attending The University of Illinois at Urbana-Champaign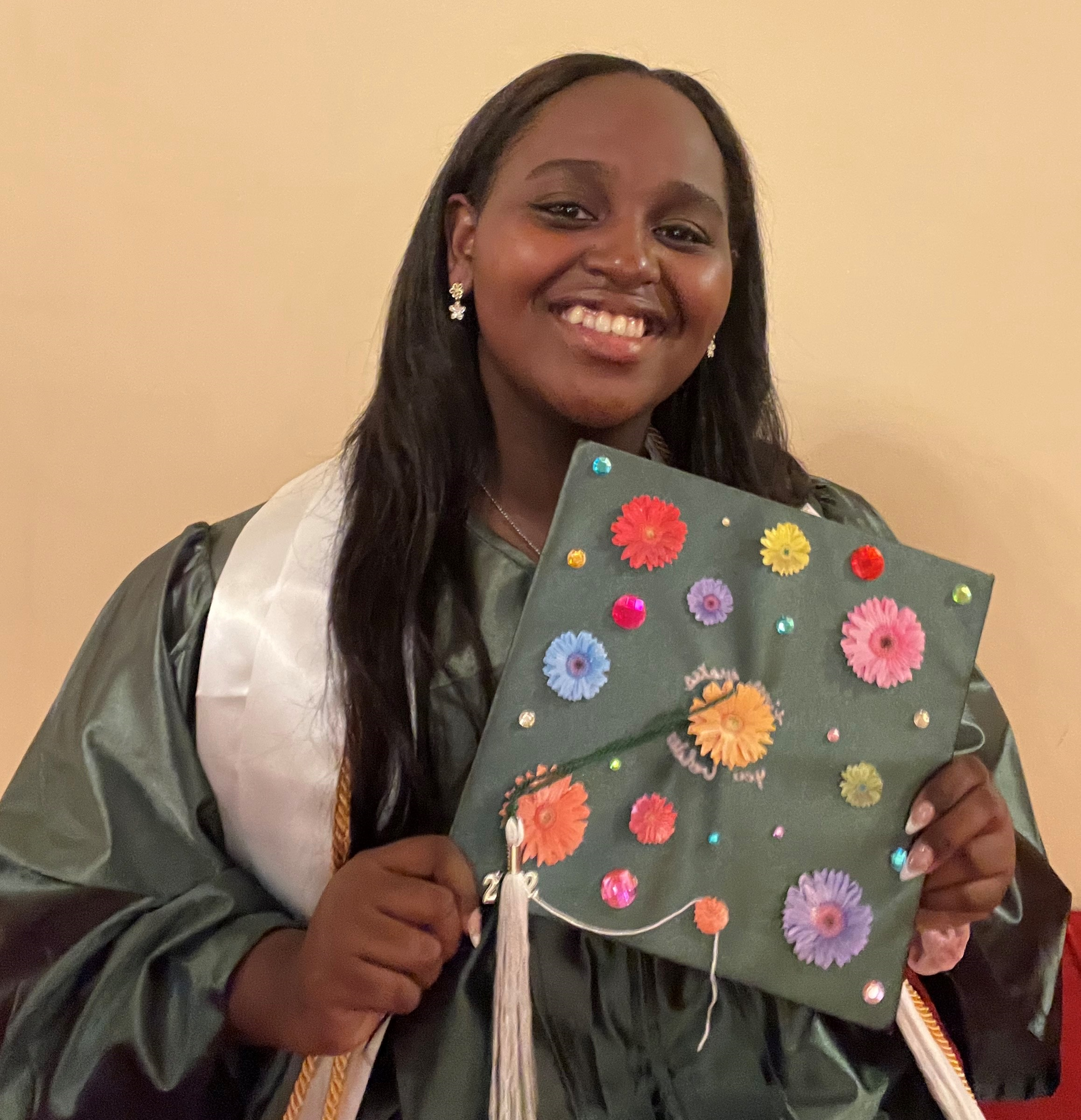 Ntokozo "Zandie" Lawson
Zandie graduated from Senn High School, completing the academically rigorous International Baccalaureate program. A leader in her school community, Zandie served as co-founder and chair of the IB student council, a school ambassador and athlete, and a team member who planned and organized ROTC events. Motivated by an appreciation for the beauty of nature, an interest in business, and an awareness of environmental-related injustices, Zandie feels motivated to take action against climate change. As president of her high school's Green Club, Zandie organized school clean-ups and advocated for recycling programs. Zandie also spent recent summers interning at the Chicago Botanic Garden, an experience that opened her eyes to climate change and sustainable development. These experiences solidified her commitment to making change in her community and promoting the use of renewable energy. Zandie will be attending Denison University, where she plans to major in global commerce and environmental science.Invenergy's Impact partnerships are a reflection of the core principles of our business and the role we want to play in a changing world. Learn more about how Invenergy and our partners are making an impact at www.invenergyimpact.com