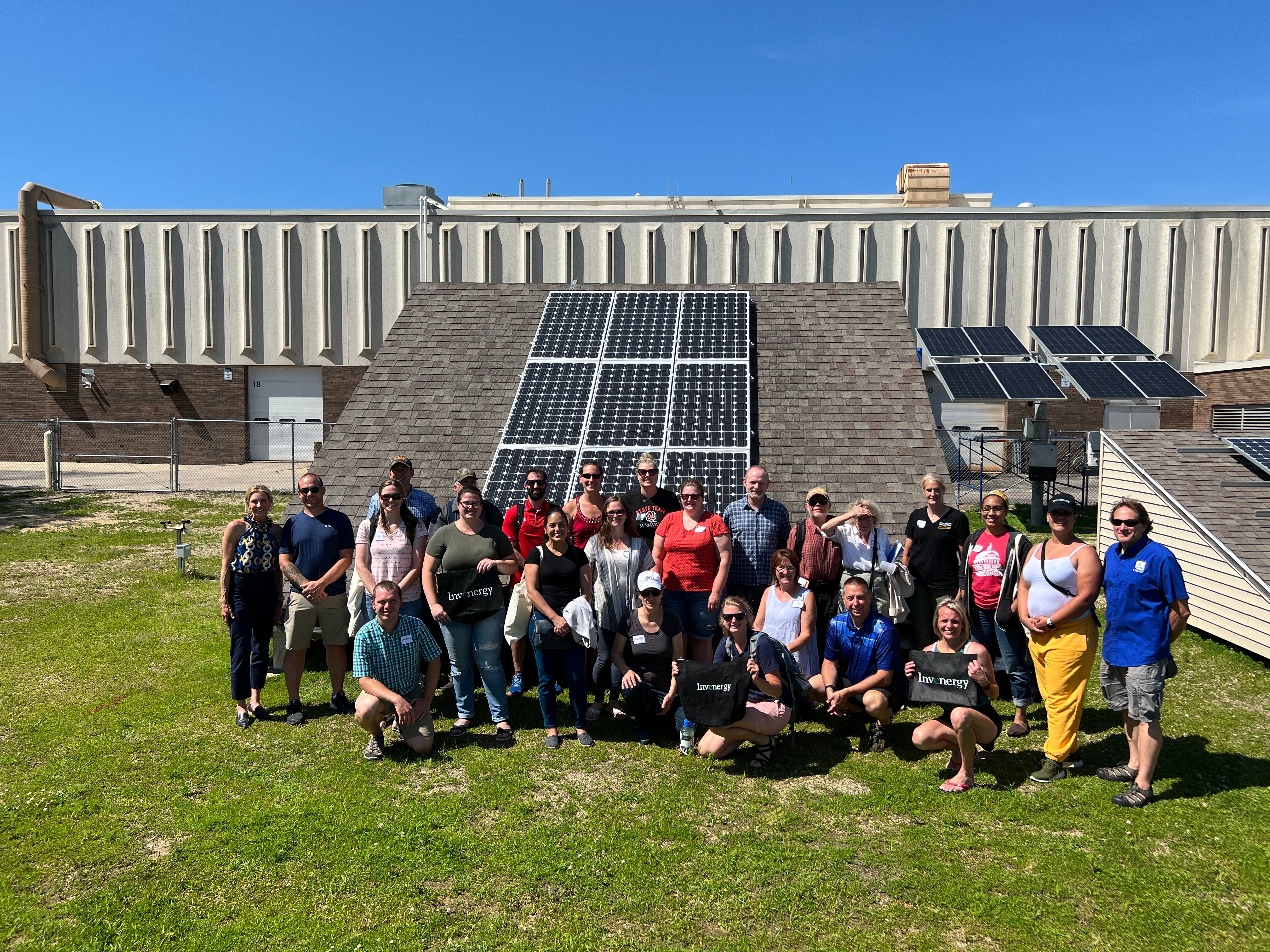 Solar Teacher Training in Wisconsin
From a young age, kids start thinking about what they might want to do when they grow up. Aside from some of the old favorites – like an astronaut or firefighter – KidWind is focused on adding "a job in the clean energy field" to that list. With a mission like that, Invenergy is proud to feature them as our Impact Partner of the Month.

KidWind is a non-profit organization that helps teachers and students creatively explore the science, technology and implications of a world powered by renewable energy. The program starts by providing teachers with a wealth of ideas and resources for incorporating renewable energy lessons into their curriculum. One way it supports educators is through virtual and in-person workshops and their extended REcharge Academy, Kidwind's flagship educator training program. This four-day program comprises in-person training sessions focused on expanding teachers' knowledge of the renewable energy industry, combined with a variety of hands-on activities they can implement to teach renewable energy concepts to their students.
Topics at the academy this year included the future of our power grid, careers in sustainable energy, energy policy and tours of renewable energy installations. As part of this year's partnership, Invenergy sponsored two Colorado teachers to attend the 2022 REcharge Academy in Santa Fe, New Mexico.
In May, Invenergy also sponsored a three-hour KidWind Project teacher training for 14 teachers from the Blue Ridge Unified School District and surrounding areas in Illinois. These educators learned more about Invenergy's Sapphire Sky Energy Center (250 MW, Wind, IL) and participated in activities like the MacGyver Wind Challenge, where they competed to build a device with an attached weight from a bag of basic materials that could spin in the wind and lift off the ground. To help put this training into action, Invenergy donated funding for teachers to equip their classrooms with gear for their students, along with the option for a stipend for additional gear and lesson planning assistance.
In June, Invenergy's renewables development team in Wisconsin hosted a teacher workshop at nearby Madison Area Technical College, with a special focus on solar energy, including solar siting and installation processes. They also toured the college's onsite solar installation labs and rooftop solar array as well as Invenergy's Badger Hollow I Energy Center. Following the workshop, a Madison County educator had this to say about their experience: "This was an awesome workshop with just the right mix of hands-on activities, discussion and field trips. We were so happy to be able to attend to learn about some of Wisconsin's largest solar arrays and get a chance to connect with all the energy educators and experts."
The culmination of these training programs and student instruction comes to fruition at regional and national competitions, known as KidWind Challenges. During these events, students across the U.S. present ideas for creating their own sources of wind and solar energy – taking them one step closer to choosing a career in the renewable energy sector. Invenergy's Impact partnerships are a reflection of the core principles of our business and the role we want to play in a changing world. Learn more about how Invenergy and our partners are making an impact at www.invenergyimpact.com